National Punch Day!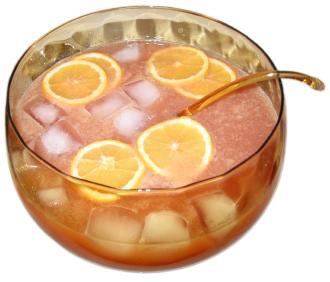 Please be advised that September 20 is National Punch Day, a time when people of all different races and religions gather around the punch bowl wondering if it would be polite to ask what's inside.
Do you have a special recipe for party punch? If so, share it with us here in the comments.
And be advised that we here at WeFeedback are running low on punch. We figure one glass could feed 12 kids and a full bowl (with orange slices) could probably feed around 120.